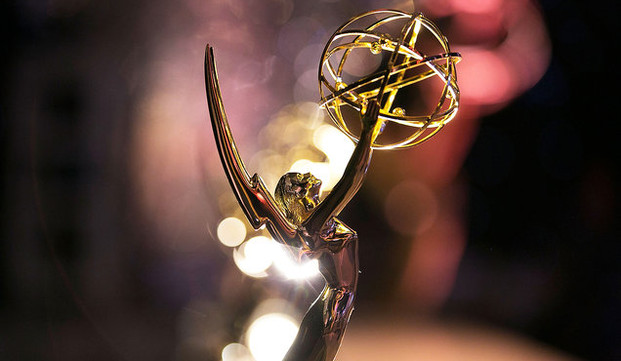 Les Emmy Awards sont aux séries ce que les Oscars sont aux films. Chaque année, le meilleur de la télé anglo-saxonne est ainsi récompensé. La 68ème édition aura lieu le 19 septembre prochain et sera animée par l'excellent Jimmy Kimmel. Parmi les favoris, on compte bien évidemment Game of Thrones, lauréat l'an dernier de l'Emmy de la meilleure série dramatique.
On passera sur l'absence totale de The Walking Dead, The Knick, Orange Is The New Black ou encore Penny Dreadful dans les catégories reines. Du côté des acteurs et actrices nommés, il est surprenant de voir Maisie Williams citée pour GOT sans que Sophie Turner le soit aussi. Les nominations d'Aziz Ansari pour Master of None et de Sarah Paulson, Sterling K. Brown et Courtney B. Vance pour The People v. O.J. Simpson: American Crime Story sont par contre complètement mérités.
Pour consulter l'intégralité des nominations (maquillage, décors, effets spéciaux, réalisation…), cliquez ICI.
Meilleure série dramatique
Game of Thrones (HBO)
The Americans (FX)
House of Cards (Netflix)
Downton Abbey (PBS)
Better Call Saul (AMC)
Mr. Robot (USA)
Homeland (Showtime)
Meilleur série comique
Veep (HBO)
Transparent (Amazon)
Silicon Valley (HBO)
Modern Family (ABC)
Master of None (Netflix)
Unbreakable Kimmy Schmidt (Netflix)
Black-ish (ABC)
Meilleur acteur dans une série dramatique
Rami Malek - Mr. Robot (USA)
Kevin Spacey - House of Cards (Netflix)
Bob Odenkirk - Better Call Saul (AMC)
Liev Schreiber - Ray Donovan (Showtime)
Kyle Chandler - Bloodline (Netflix)
Matthew Rhys - The Americans (FX)
Meilleure actrice dans une série dramatique
Viola Davis - How to Get Away With Murder (ABC)
Robin Wright - House of Cards (Netflix)
Claire Danes - Homeland (Showtime)
Taraji P. Henson - Empire (FOX)
Keri Russell - The Americans (FX)
Tatiana Maslany - Orphan Black (BBC America)
Meilleur acteur dans une série comique
Jeffrey Tambor - Transparent (Amazon)
Aziz Ansari - Master of None (Netflix)
Anthony Anderson - Black-ish (ABC)
William H. Macy - Shameless (Showtime)
Will Forte - The Last Man on Earth (FOX)
Thomas Middleditch - Silicon Valley (HBO)
Meilleure actrice dans une série comique
Julia Louis-Dreyfus - Veep (HBO)
Amy Schumer - Inside Amy Schumer (Comedy Central)
Ellie Kemper - Unbreakable Kimmy Schmidt (Netflix)
Tracee Ellis Ross - Black-ish (ABC)
Laurie Metcalfe - Getting On (HBO)
Lily Tomlin - Grace and Frankie (Netflix)
Meilleure mini-série
The People v. O.J. Simpson: American Crime Story (FX)
Fargo (FX)
American Crime (ABC)
Roots (History)
The Night Manager (AMC)
Meilleur téléfilm
All the Way (HBO)
Confirmation (HBO)
Sherlock: The Abominable Bride (PBS)
Luther (BBC One)
A Very Murray Christmas (Netflix)
Meilleur acteur dans un téléfilm ou une mini-série
Bryan Cranston - All the Way (HBO)
Benedict Cumberbatch - Sherlock: The Abominable Bride (PBS)
Courtney B. Vance - The People v. O.J. Simpson: American Crime Story (FX)
Cuba Gooding, Jr. - The People v. O.J. Simpson: American Crime Story (FX)
Idris Elba - Luther (BBC America)
Tom Hiddleston - The Night Manager (AMC)
Meilleure actrice dans un téléfilm ou une mini-série
Sarah Paulson - The People v. O.J. Simpson: American Crime Story (FX)
Kirsten Dunst - Fargo (FX)
Kerry Washington - Confirmation (HBO)
Felicity Huffman - American Crime (ABC)
Audra McDonald - Lady Day at Emerson's Bar and Grill (HBO)
Lili Taylor - American Crime (ABC)
Meilleur acteur de second rôle dans une série comique
Louie Anderson - Baskets (FX)
Keegan-Michael Key - Key & Peele (Comedy Central)
Andre Braugher - Brooklyn Nine-Nine (FOX)
Ty Burrell - Modern Family (ABC)
Tituss Burgess - Unbreakable Kimmy Schmidt (Netflix)
Matt Walsh - Veep (HBO)
Tony Hale - Veep (HBO)
Melleure actrice de second rôle dans une série comique
Niecy Nash - Getting On (HBO)
Allison Janney - Mom (CBS)
Kate McKinnon - Saturday Night Live (NBC)
Judith Light - Transparent (Amazon)
Gaby Hoffmann - Transparent (Amazon)
Anna Chlumsky - Veep (HBO)
Meilleur acteur de second rôle dans une série dramatique
Jonathan Banks - Better Call Saul (AMC)
Ben Mendelsohn - Bloodline (Netflix)
Peter Dinklage - Game of Thrones (HBO)
Kit Harington - Game of Thrones (HBO)
Michael Kelly - House of Cards (Netflix)
Jon Voight - Ray Donovan (Showtime)
Meilleure actrice de second rôle dans une série dramatique
Maggie Smith - Downton Abbey (PBS)
Lena Headey - Game of Thrones (HBO)
Emilia Clarke - Game of Thrones (HBO)
Maisie Williams - Game of Thrones (HBO)
Maura Tierney - The Affair (Showtime)
Constance Zimmer - UnREAL (Lifetime)
Meilleur acteur de second rôle dans un téléfilm ou une mini-série
Jesse Plemons - Fargo (FX)
Bokeem Woodbine - Fargo (FX)
Hugh Laurie - The Night Manager (AMC)
Sterling K. Brown - The People v. O.J. Simpson: American Crime Story (FX)
David Schwimmer - The People v. O.J. Simpson: American Crime Story (FX)
John Travolta - The People v. O.J. Simpson: American Crime Story (FX)
Meilleure actrice de second rôle dans un téléfilm ou une mini-série
Melissa Leo - All the Way (HBO)
Regina King - American Crime (ABC)
Sarah Paulson - American Horror Story: Hotel (FX)
Kathy Bates - American Horror Story: Hotel (FX)
Jean Smart - Fargo (FX)
Olivia Colman - The Night Manager (AMC)
Meilleur casting pour une série dramatique
Downton Abbey (PBS)
Game of Thrones (HBO
House of Cards (Netflix)
Mr. Robot (USA)
Orange is The New Black (Netflix)
Meilleur casting pour une série comique
Modern Family (ABC)
Silicon Valley (HBO)
Transparent (Amazon)
Unbreakable Kimmy Schmidt (Netflix)
Veep (HBO)
Meilleur casting pour un téléfilm ou une mini-série
Fargo (FX)
Grease : Live (FOX)
The Night Manager (AMC)
The People v. O.J. Simpson: American Crime Story (FX)
Roots (History)
Meilleure musique originale pour une série
Chris Bacon - Bates Motel (A&E)
Duncan Thum - Chef's Table (Netflix)
Paul Leonard-Morgan - Limitless (CBS)
Sean P. Callery - Minority Report (FOX)
Mac Quayle – Mr. Robot (USA)
Abel Korzeniowski - Penny Dreadful (Showtime)
Meilleure musique originale pour un téléfilm ou une mini-série
James Newton Howard - All The Way (HBO)
David Lawrence - Descendants (Disney Channel)
Jeff Russo - Fargo (FX)
Jeff Beal - Jesse Stone : Lost In Paradise (Hallmark Channel)
Victor Reyes - The Night Manager (AMC)
Martin Phillips - War & Peace (Lifetime)
Meilleure écriture pour une série comique
Rob Delaney et Sharon Horgan - Épisode 1 - Catastrophe (Amazon)
Aziz Ansar et Alan Yang - Épisode « Parents » - Master of None (Netflix)
Dan O'Keefe - Épisode « Founder Friendly » - Silicon Valley (HBO)
Alec Berg - Épisode « The Upstick » - Silicon Valley (HBO)
David Mandel - Épisode « Morning After » - Veep (HBO)
Alex Gregory et Peter Huyck - Épisode « Mother » - Veep (HBO)
Meilleure écriture pour une série dramatique
Joel Fields et Joe Weinberg - Épisode « Persona Non Grata » - The Americans (FX)
Julian Fellowes - Épisode 8 - « Downton Abbey » (PBS)
David Benioff et D.B. Weiss - Épisode « Battle Of The Bastards » - Game of Thrones (HBO)
Robert King et Michelle King - Épisode « End » - The Good Wife (CBS)
Sam Esmail - Épisode « eps1.0_hellofriend.mov » (pilot) - Mr: Robot (USA)
Marti Noxon et Sarah Gertrude - Épisode « Return » - UnREAL (Lifetime)
Meilleure écriture pour un téléfilm ou une mini-série
Bob DeLaurentis - Épisode « Loplop » - Fargo (FX)
Noah Hawley - Épisode « Palindrome » – Fargo (FX)
Scott Alexander et Larry Karaszewski - Épisode « From The Ashes Of Tragedy » - The People v. O.J. Simpson: American Crime Story (FX)
D.V. DeVincentis - Épisode « Marcia, Marcia, Marcia » - The People v. O.J. Simpson: American Crime Story (FX)
Joe Robert Cole - Épisode « The Race Card » - The People v. O.J. Simpson: American Crime Story (FX)